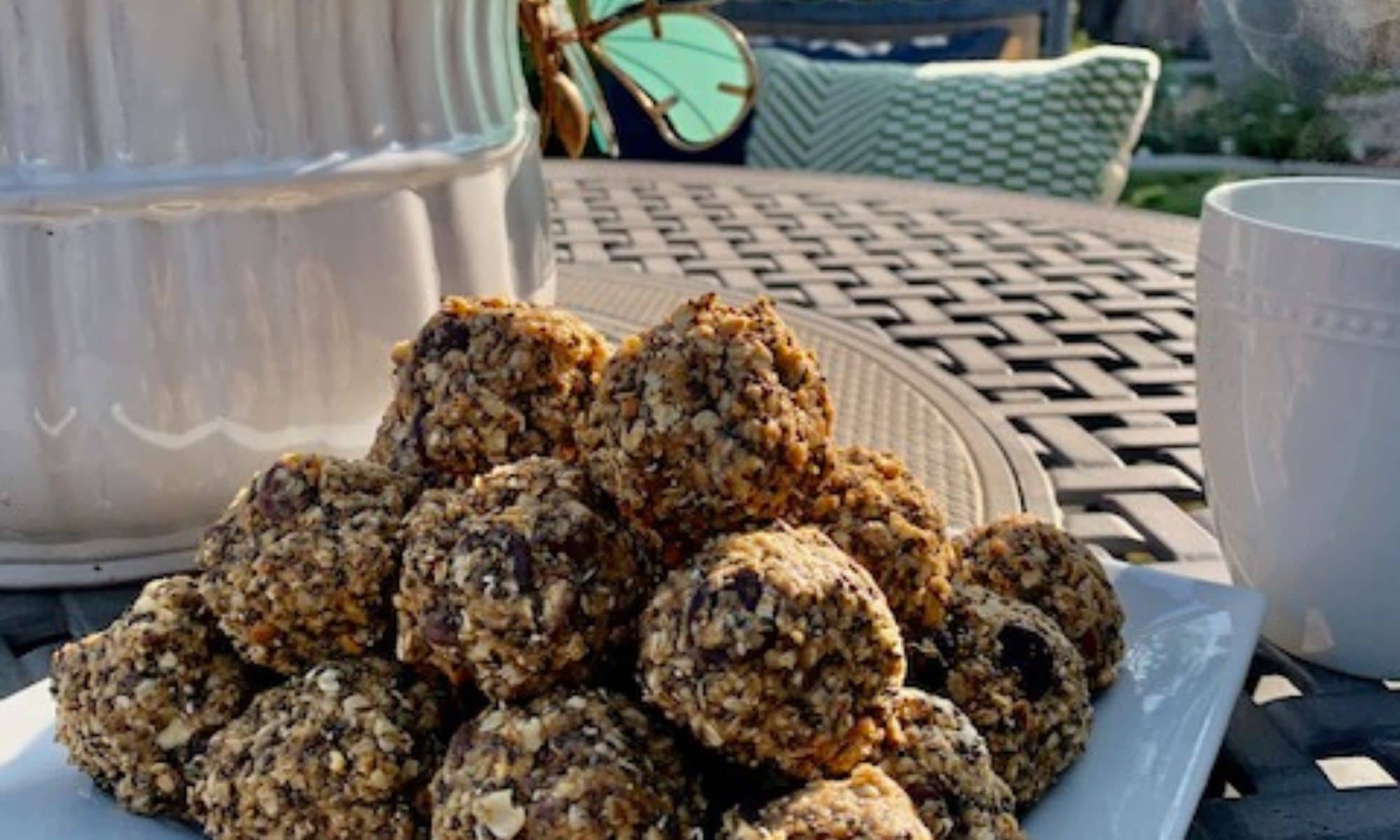 No Bake Energy Bites
May 4, 2020
Author: Ann Taylor
Two of my favorite ingredients are peanut butter and chocolate. Actually, my whole family enjoys them so I pretty much keep a constant supply of both in the house at all times.  Our favorite on-the-go snacks are protein energy bites. (And, as it turns out they are also our favorite quarantine snacks as well).
I experiment a lot and always try slightly different versions, but my current go-to recipe is the one on the back of the Trader Joe's flaxseed package. I made one little modification and used half flaxseed and half chia seed for todays batch (see original recipe and my version, below).
Since finding quiet time is a bit challenging during quarantine, I like to sneak outside early in the morning with a nice cup of hot tea and enjoy a couple bites before the family wakes up! Hope you enjoy these too. Let us know if you have a favorite recipe!
No Bake Energy Bites
1 cup oats
1/2 cup chocolate chips
1/2 cup crunchy peanut butter
1/3 cup honey or maple syrup
1/4 cup ground flaxseed meal
1/4 cup chia seeds
1 tsp vanilla
Combine all ingredients in a bowl. Form into 1" balls using hands. Arrange bites & freeze until set, about 1 hour. Store in refrigerator & enjoy!
Recent Posts
Donna Reynolds
In a previous blog post ("Being grateful for what you have…not
Donna Reynolds
Whether we are forced by Mother Nature or your garden has
Donna Reynolds
The simplicity of summer fun is everywhere. Your summer may